our story
In 2003 B.D. (Before Diva) one of Diva Hosiery™'s founding partners embarked on an exciting new career by buying a small vending business with only one client, Texas Wings, the owner/operator of all Hooter's restaurants in the great state of Texas. What made this business unique was that it sold all of the essentials a Hooter's server would need throughout her shift out of machines in the back of the restaurant. Things like; socks, shoe laces, sharpies, and most importantly hosiery. With this business came the rights to the proprietary materials and process for producing our soon to be world famous Diva Hosiery™.
During these early days in business we learned that dancers and cheerleaders of all levels were coming into our stores to purchase what was then known only generically as "Hooter's Hosiery". At that time our product was inconspicuously packaged in a clear plastic bag. We saw this as an opportunity to officially brand our product and allow our loyal customers to buy directly from the source.
We spent many hours talking with dance and cheer directors, choreographers and performers themselves to find out just what the attraction to Diva Hosiery™ was. What we found out was that we had created a product custom suited to their needs:
Diva Hosiery™ are durable yet retain a natural appearance.
Diva Hosiery™ are low rise and sheer to the waist, which allows them to be worn under even the most revealing of uniforms.
Diva Hosiery™, the company, was launched in 2006 and quickly became the hosiery of choice for professional, collegiate and amateur dance and cheer teams nationwide. Today you'll find Diva Hosiery™ worn exclusively by many of the biggest names in dance and cheer including; The LA Laker Girls, LA Rams Cheerleaders, Dallas Cowboys Cheerleaders, San Francisco 49ers Cheerleaders, Chicago Luvabulls and many more…

Today Diva Hosiery™ has expanded to offer a footed product, which has quickly been adopted by professional women of all walks of life taking us from the locker room to the boardroom.
Diva Hosiery™ is always looking for new venues to display our products. Please let us know about the shows and events you attend.
Diva Hosiery™ thanks all of our loyal Divas for making us the success we are today!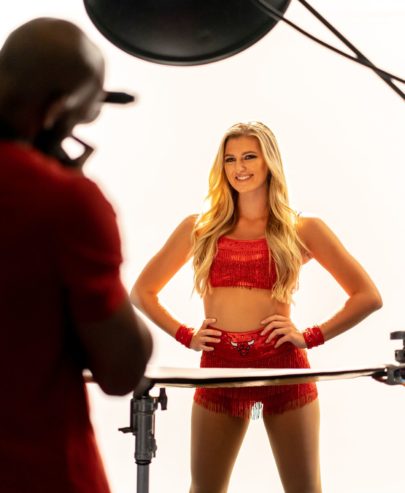 Dance is the hidden language of the soul.
—unknown